Isle of Man school bids for £800,000 dining room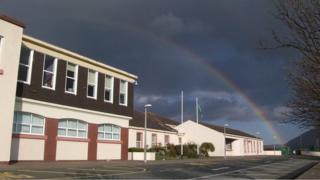 The Isle of Man's education minister is to ask the Manx parliament for almost £800,000 to build a new dining room at a school in the west of the island.
Tim Crookhall will appeal to Tynwald this month for a new facility at Queen Elizabeth II High School in Peel.
A spokesman said it would accommodate a growing number of pupils.
He added that the kitchen and dining room at the 35-year-old school was designed to cater for about 500 students but there were now almost 900.
Tynwald has already approved £77,900 for the project- at the June sitting of Tynwald, Mr Crookall will ask for a further £756,800 to complete the work.