Irish Sea in gas and oil exploration plans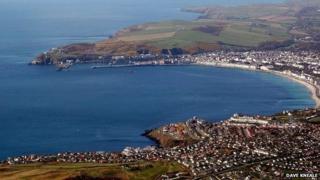 Plans to survey the Manx seabed for gas and oil reserves have been announced by the Isle of Man government.
Officials are to enter into talks with companies interested in conducting 3D seismic studies in the Irish Sea.
The data collected will indicate the extent of offshore hydrocarbons to be found in Manx territorial waters.
The Isle of Man government owns about 1,500 sq miles (4,000 sq km) of the seabed which stretches 12 miles into the Irish Sea from the Manx coastline.
A spokesman said: "This is in advance of a hydrocarbon licence round to allow oil and gas companies to prospect for hydrocarbon reserves believed to be contained in the seabed."
If either gas or oil reserves are discovered, the island would levy a royalty for the extraction- something the government hopes could generate about £100m over a 20-year period.