Isle of Man hospital IT upgrade to cost millions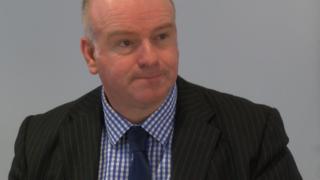 A funding bid for more than £3m will be put to the Manx parliament in June, as Noble's hospital in Braddan prepares to upgrade its computer system.
A health spokesman said the current system, called Medway, dates back to 2007 and is "approaching the end of its lifecycle".
The software change-over is expected to make it easier for patients to check-in for appointments.
If funding is approved, the £3.2m project will get under way immediately.
Health Minister, Howard Quayle said: "I acknowledge that £3.2 million is a significant sum but ultimately this upgrade is essential to ensuring patient safety and enhancing care.
"It will help make the hospital more efficient and allow us to concentrate our finite resources on front-line care for patients."