Isle of Man to hold WW1 commemoration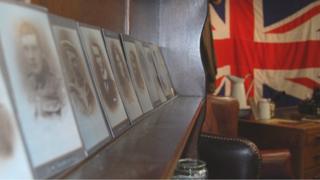 A national service of commemoration will be held in the Isle of Man on 3 August, said the Manx government.
The event at St George's Church in Douglas, will mark the centenary of the outbreak of World War One.
Official records show that more than a thousand Manx men were killed in the conflict, out of the 8,000 enlisted.
Chief Minister Allan Bell said: "It is important to remember those men and women who sacrificed so much to help shape the future of our nation."
He added: "The Great War had a dramatic impact on the island, not just in the considerable number of lives of Manx men lost, but also in the profound economic, social and political upheaval experienced over those four years and beyond."
A series of events are also being run by Manx National Heritage during the year including a series of lectures from military and naval historians and a workshop on tracing WW1 ancestors.