Isle of Man ferry returns to service after 'overhaul'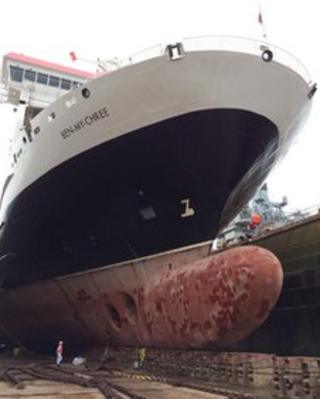 The Isle of Man's ferry will return to service on 21 May after a biennial technical overhaul, said operators.
The 12,500 tonne Ben-my-Chree has been in dry dock at Cammell Laird shipyard since the end of last month.
During this time freight and passenger services were covered by two other vessels; the MV Arrow and the Manannan.
The Steam Packet company said the refurbishment of the passenger and crew areas on the Ben-my Chree were made in response to customer feedback.
Chief executive Mark Woodward said the biennial service work cost £1.6m and included improvements to the main lounge area.