Isle of Man pension system 'needs urgent reform'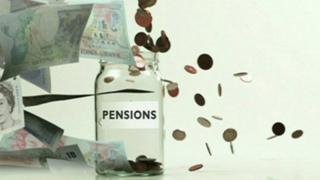 The Isle of Man Treasury Minister has said the pension and benefit system is in urgent need of reform, in order to avoid funds becoming exhausted.
Eddie Teare's comments come after a new report warned that pension funds will dry up by 2054 unless change is made.
The UK Government Actuary's Department's (GAD) projection is based on a review of the period 2002-2007.
The exhaustion date has been brought forward five years since the last GAD study.
Its projections are based on a number of factors including mortality and fertility rates, migration and inflation.
Mr Teare said: "The fund will run out if the pension and benefit system continue unchanged.
"The impact of an ageing population on the long-term sustainability of the welfare system is a huge issue, but it is certainly not unique to the Isle of Man.
"Similar challenges are being faced by many developed countries around the world."
State pensions account for about 65% of the National Insurance Fund, with a further 19% spent on the pension supplement.
The Isle of Man's fund went into deficit for the first time in 2012/13, with a shortfall of £14m.
The government said the GAD report will be presented to the Manx parliament next month.