Isle of Man village 'reinvigoration' begins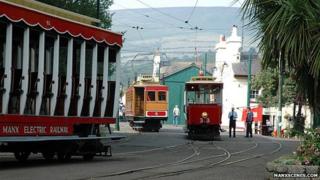 A scheme to "reinvigorate" tourism in a village on the east coast of the Isle of Man, will begin on Tuesday, said the Manx government.
The regeneration plans for Laxey include parking for five tourist coaches at the end of Mines Road.
A new pedestrian area with seating and a visitor information point will also be built in the centre of the village.
Chairman of Laxey regeneration, Steve Rodan said the scheme would "deliver a much improved gateway for visitors".
The scheme has been funded by the chief minister's regeneration steering group.
Last year Tynwald also approved funding of £700,000 to refurbish the electric railway, a popular tourist attraction which connects Douglas, Laxey and Ramsey.
Ideas are also being considered to create a public art installation and new street lighting within Laxey.