Isle of Man social carers in compulsory registration scheme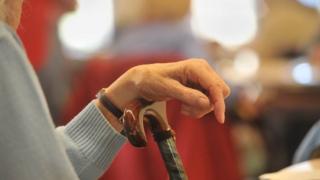 All social workers on the Isle of Man must be registered to "improve care standards", said the Manx government.
The health department said compulsory registration will give the public more confidence in the services available on the island.
All Manx workers must be registered with a professional body by 1 May.
Minister Howard Quayle said: "This provides the public with clear information around acceptable standards of conduct and proficiency".
He added: "It is part of the department's commitment to maintain and improve our standard of care through regulation."
Home care assistants or people who work in residential care homes will also come under the registration scheme.
Government inspectors are expected to check all Isle of Man care providers to ensure workers are compliant.
The changes are the fifth stage in the Manx government's Regulation of Care Act which was given Royal Assent in October 2013.