More time for Isle of Man education charity bid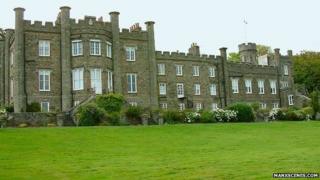 An Isle of Man charity has been given more time to raise the funds to buy a £5m government-owned estate.
The Manx Educational Foundation (MEF) has agreed a three-month extension to an exclusive agreement to buy the Nunnery on the outskirts of Douglas.
The organisation, formed in 2011, wants to open a business and ICT college within the building.
The Nunnery Mansion House was built in 1823 and the estate includes a chapel, stables and two swimming pools.
The Isle of Man council of ministers announced last October that it had entered into an agreement with the foundation to establish if the charity could meet the conditions of sale.
It is thought the charity, which has backing from several local firms, will shortly be submitting plans for the college.