Manx Telecom opens third data centre in Douglas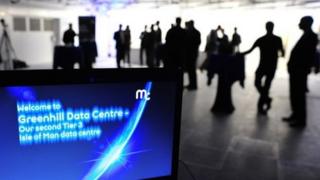 Manx Telecom has opened its third data centre in Douglas.
The purpose-built facility, at the Isle of Man Business Park, is Manx Telecom's largest on the island.
Mike Dee, from Manx Telecom, said the facility will increase the island's hosting capacity and could attract ebusiness, online gaming and finance firms to the Isle of Man.
The data centre provides a service to customers who need to outsource their computer storage.