Isle of Man shared equity housing scheme views sought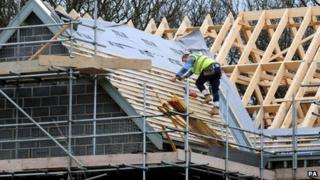 Views are being sought from Isle of Man residents on the prospect of a shared-equity scheme for housing being introduced.
The proposed scheme would give home buyers an opportunity to buy a percentage stake in a property.
If it is introduced it would replace the current Housing Purchase Assistance (HPA) scheme in July.
Around 1,400 people have bought their home through the HPA scheme since 1999.
Social Care Minister Howard Quayle MHK said a recent housing review found the current scheme was "not well targeted on need."
"It also suggested that shared equity would provide a fairer and more sustainable way of delivering continued assistance to first time buyers," he added.
The consultation will run until 2 May.