WW1 tree planting to boost Isle of Man wildlife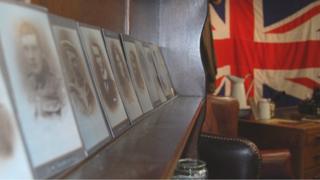 A tree planting project is being planned on the Isle of Man to mark the centenary anniversary of the outbreak of World War One.
The Manx Wildlife Trust (MWT) is hoping it will result in avenues of new trees in the northern town of Ramsey.
Spokesman Andree Dubbeldam said the idea is currently being discussed with town commissioners.
He said: "If we can get this off the ground, it will mean more wildlife will migrate into the town."
Other island events to mark the centenary of the outbreak of Word War One include a major exhibition at the Manx Museum in Douglas .
Mr Dubbeldam added: "It [the tree planting] would be a very meaningful way to commemorate the outbreak of war because it would mean the town becomes a natural extension of the woodland."
It is hoped the native tree planting in Ramsey could start within the next year and will replace the disappearing tree stocks in the area.
"Many of the trees in the area are suffering from Dutch Elm disease," added Mr Dubbeldam.
"Often these trees are replaced with much smaller trees which don't have the same lush, leafy, grand look about them so we want to make a real statement and plant quite large trees."
The tree planting project is part of the ongoing Ramsey Forest initiative, run by the MWT.
The project, which could take about 30 years to complete, aims to create the island's first forest to boost wildlife and the economic regeneration of Ramsey.