Thousands yet to return Isle of Man child benefit forms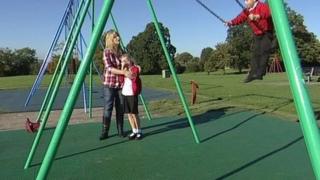 Thousands of Isle of Man parents are yet to return claim forms ahead of major changes to the child benefit system, the government said.
From next month, families with an annual income above £90,000 will no longer receive payments, those who earn £60,000 will see a reduction.
About 10,000 means testing claim forms were sent to those affected last year.
Social Care Minister Howard Quayle said the department had only received about 6,500 of the 9,700 forms issued.
He added: "It is important that customers getting income support, income-based jobseeker's allowance or employed person's allowance send their claim forms in urgently, because those benefits can be affected by whether they get child benefit or not".
Currently all parents receive £20.40 a week for their first child and £13.50 a week for subsequent children.
The government said that families with an annual income between £60,000 and £90,000 will have their child benefit reduced by 25% for every £10,000 band of income above £60,000.
The government said changes would mean an annual saving of £2.5m.
At the moment the Manx government pays £16.5m a year to about 9,500 families (representing about 16,500 children).