Isle of Man is a 'gold mine' of screenwriting talent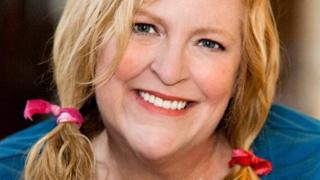 A former Hollywood script reader has described the Isle of Man as "gold mine of talent" after judging a competition for Manx writers.
A record 46 authors entered scripts in the 2014 MannIN Shorts screenplay competition with six shortlisted for the final round.
Huffington Post blogger Julie Gray said she was "thrilled at the creativity, originality and uniqueness".
Three winning scripts will be made into short films later this year.
The six shortlisted writers will now be asked to attach a producer and director to their projects, before a production package is presented to a further panel of judges in March.
'Heartfelt stories'
The panel will include representatives from the Arts Council and Isle of Man Film, who are both supporting the initiative.
The winning films will be previewed at the Isle of Man Film Festival in September before being submitted to international film competitions.
Mrs Grey said: "I was absolutely thrilled at the creativity, originality and uniqueness that I saw in the scripts. The Isle of Man is a gold mine - Hollywood had better watch out.
"Judging has been a refreshing and thought-provoking experience."
MannIN Shorts' Dave Armstrong said he was "thrilled with the record response".
He said: "We've always been confident of the high levels of talent in the creative industries on the island, but it's brilliant to have our convictions confirmed by someone with such experience."
Mrs Grey added: "I always get a thrill when I read a good script and the sheer number of them in this competition blew my socks right off.
"This validates for me that Hollywood does not have the corner on creativity. In fact it is in places like the Isle of Man that we can find stories that are heartfelt, unique and meaningful."