Thousands sign Isle of Man 'toilet tax' petition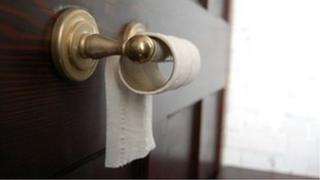 Thousands of Isle of Man residents have signed a petition calling for a so-called "toilet tax" to be scrapped.
The Water and Sewerage Authority has announced plans to introduce a £50 charge for all households on mains sewerage from April.
They also said the charge would rise to £100 a year in 2015 with further increases likely.
The Isle of Man Water and Sewerage Authority said the charge follows a reduction in its revenue grant.
'Air tax'
Amy Burns, spokeswoman for the petition group, said: "We demand that Tynwald make sure any such decision is not imposed.
"If imposed we would refuse to pay this bill when it arrives while our money is been squandered on luxuries like kerbstones, dining carriages for trains and stakes in film studios.
"People are very annoyed. We can't take any more tax being put on us and cutbacks.
"It seems so hypocritical when government staff received pay rises last week - if we don't make a stand they will be taxing the air that we breath."
Sewerage is currently funded from general taxation as approved annually by Tynwald in the budget.
Chairman of the Water and Sewerage Authority, John Houghton said: "I have every sympathy with the people who have signed this petition but our problem is this: The Isle of Man treasury has reduced our budget considerably, we are effectively losing £1m a year.
"This has put us in an impossible situation because the Council of Ministers instructed us to find an alternative way of meeting the bills and this is it.
"Tynwald hasn't given approval yet so if people have a problem with the idea, they should speak to their Tynwald representatives.
"If they idea doesn't get support, treasury will have to find another way to get around the problem."