Third Isle of Man pub to close this month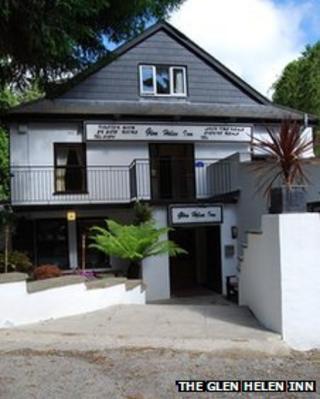 A third Isle of Man pub will close its doors this month, it has been confirmed.
The owners of the Glen Helen Inn said they had attempted to "weather the storm" but that it is was "not financially viable to continue."
Graham Priest said: "We have tried everything to keep going, but it is no longer an option."
On Thursday brewer Heron & Brearley announced it would close two of its pubs at the end of the month.
The Ship Inn in Castletown and the Britannia in Ramsey will close.
Estates director Steven Taylor said: "Trading for these pubs has been tough for some time and so the difficult decision has been made to close them."
He added: "Across the UK, pub closures are up 50% with 26 pubs closed every week. It is sad to see."
Although the market for pubs all over the UK is changing, Mr Taylor remains confident for the island's industry as a whole.
"Our customers in Ramsey and Castletown continue to enjoy a choice of venues but when any pub closes, jobs are lost and the whole community loses an important aspect of its heritage and culture," he added.
Mr Priest added that all wedding bookings will be honoured at the Glen Helen and it will also open to accommodate its TT and Manx Grand Prix bookings.