Island of Culture 2014: Image A Day blog response 'exciting'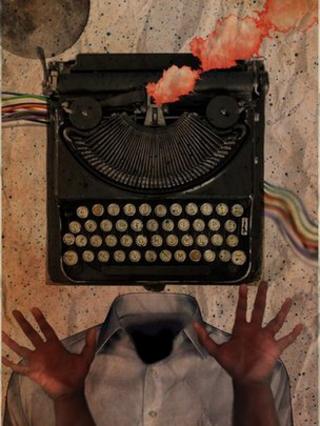 A Manx illustrator who has taken on the task of creating a new online artwork every day for a year has said he has found the public's response "very exciting".
Juan Moore, who began posting works to his blog on 1 January, said he has been receiving more than 1,000 hits a week.
His challenge is part of the Island of Culture 2014 initiative.
He said working online had "freed me up immensely" to both paint and experiment with creating art digitally.
"It's a very exciting project for me as the art will only appear online, rather than in a physical space," he said.
He added that some of those viewing his work were from "some fairly far flung places a long way from our tiny isle".
The Island of Culture initiative runs throughout 2014 with the aim of promoting creativity and the arts on the Isle of Man.