Isle of Man teacher rape trial begins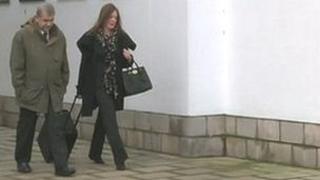 A maths teacher has gone on trial in the Isle of Man accused of rape and indecent assault.
Davoud Taghinejad, 58, is charged with one count of rape and 10 counts of indecent assault between 2011 and 2013.
Prosecutor Linda Watts said: "In a gross breach of trust, Mr Taghinejad sexually assaulted five young girls."
Mr Taghinejad, from Douglas, who moved to the Isle of Man in September 2009, denies all charges against him. The trial is expected to last two weeks.
The trial is being presided over by Deemster Alastair Montgomerie.