Manx bird competition notes 103 species despite storms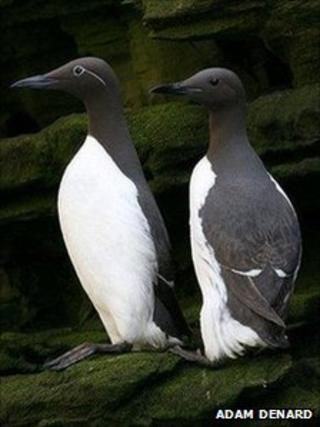 Bird watchers on the Isle of Man recorded sightings of more than 100 species during a week-long competition run by Manx BirdLife.
In total 103 different types of bird were spotted despite the stormy conditions and strong winds.
Spokesman Mark Fitzpatrick said it was a good result but the weather had made things much harder this year.
Last year 110 separate species were recorded during the charity's annual week-long competition.
Since it was first held in 2010, 118 separate bird species have been recorded, with 92 reported in all three years.
The bird conservation charity invented the competition to encourage people to celebrate the island's rich bird life.