Isle of Man government MDAI 'legal high' ban extended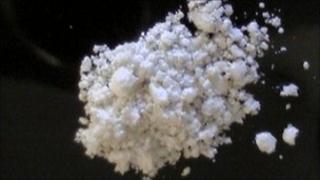 The Isle of Man government has extended its ban on the "legal high" MDAI for a third year, it has been confirmed.
Health minister David Anderson said the ban was in the "best interest" of communities.
Under the ban, MDAI will remain a Class C drug in the Isle of Man under the Misuse of Drugs Act 1976. It is not currently banned in the UK.
The drug was first banned by the Manx parliament in 2011 following the death of a 17-year-old girl in Ramsey.
The new order will be effective for 12 months from the 1 January 2014.