Isle of Man parents asked to apply for child benefits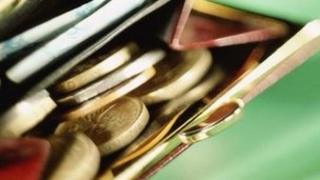 Parents in the Isle of Man have been asked to apply for previously automatic child benefit payments, after the introduction of means testing.
Last month the Manx government announced that higher earners will no longer qualify from April 2014.
The changes end payments to families earning more than £90,000 and reduces benefits for those earning £60,000.
A Social Care spokesman said means testing forms are currently being sent out to determine future payments.
Social Care Minister, Chris Robertshaw said: "All existing claims will be automatically brought to an end on 6 April 2014 and anyone who will be still be entitled under the new income-tested scheme will need to make a new claim.
"New claim forms need to be completed as the department needs to know personal and income details of both customers and their partners."
The changes, unanimously approved in November's sitting of Tynwald, are expected to save the government about £2.5m a year.
The Manx government currently pays £16.5m per year in child benefit to about 9,500 families - representing about 16,500 children - regardless of income.
The government said families with an annual income between £60,000 and £90,000 will see payments reduced by 25% for every £10,000 band of income above £60,000.
In 2012, Chief Minister Allan Bell described the present child benefit system as "unfair and unbalanced".