Port St Mary photographs to provide 'invaluable record'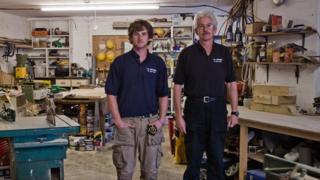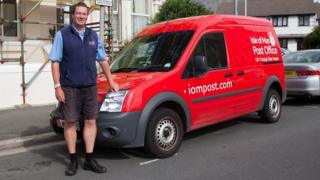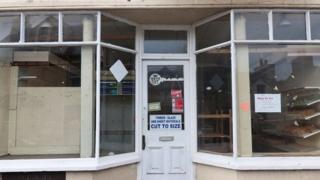 A photographer's project to document towns in the Isle of Man has been described as an "invaluable record for future generations."
This week Chris Littler published images of 60 shopkeepers in Port St Mary, having already undertaken similar projects in Peel, Port Erin and Laxey.
He said he hopes his work provides a "valuable record of contemporary Manx life".
Manx Heritage Foundation Chairman Phil Gawne said it was an "excellent job".
'Striking difference'
He said: "This will provide an invaluable record of Port St Mary for future generations and the website is of great interest."
In 1979 a similar project was undertaken in Port St Mary by the Southern Photographic Society and Mr Littler said it is "fascinating to look back on many of the characters".
"Whilst this was the fourth village to be covered by my project, it was the first to be a follow-up to anything similar that has been carried out before.
"The Millennium project was a real benchmark against which my photographs can be compared, and the differences are striking.
"There's also one or two people and businesses to be included in both projects."
Business owner Juan Cottier said it is an "absolutely fantastic documentation of the village".
The photographs are available to view online and will be catalogued at the island's iMuseum in Douglas.