Manx government reform redundancies 'a last resort'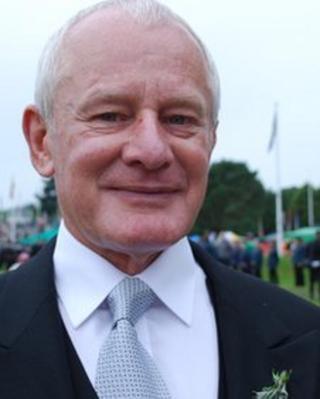 Civil service redundancies will be a "last resort" according to the Isle of Man's chief minister, ahead of a series of "much needed" cost cutting reforms.
The government has announced that the department of community culture and leisure is to be dissolved next April if proposals are approved by Tynwald.
It will be divided up and incorporated into other offices such as education, heritage and environment.
Chief minister Allan Bell said "redundancies would be a last resort".
He added: "We understand this will be an unsettling time for many and we are continuing to work with employees and unions.
"The changes present an opportunity to embark on a phased staff reduction programme over a period of years- principally through natural wastage, including retirements and voluntary departures but there is a risk of redundancy in a minority of cases."
The reforms would also see the merger of the island's health and social care departments, and the statutory boards -the Manx Electricity Authority and the Water and Sewerage Authority- to form a body called the Manx Utilities Authority.
Overall, the nine government departments, six offices and nine statutory boards would be cut to seven, five and eight, respectively.
There is also a proposal to create a cabinet office, said the government, to "encompass business change, information technology, human resources and economic policy."
The reforms will go before Tynwald in January. If approved they will take effect from April 2014.