Isle of Man candlelight vigil for World Aids Day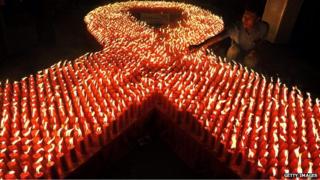 A candlelight vigil will be held in the Isle of Man on Saturday evening to mark World Aids Day.
The event, which will be accompanied by prayers, will take place at the Tynwald Buildings in Douglas at 21:00.
The Manx government said that the Wedding Cake building will be lit up in red to mark the occasion.
Tynwald President, Clare Christian said: "I applaud efforts to promote awareness, challenge stigmas and support those living with the virus."
She added: "To this end I hope illuminating the Tynwald building red on 30 November will lend visibility to this campaign.'
More details of other events on the island to mark World Aids Day can be found online.
The latest figures from the Health Protection Agency suggested about 100,000 people in the UK are currently living with HIV and about a quarter of those did not know they had the virus, which untreated can lead to the development of Aids.
There are no equivalent statistics available for the Isle of Man.