Isle of Man lifeboat's 25th anniversary celebrated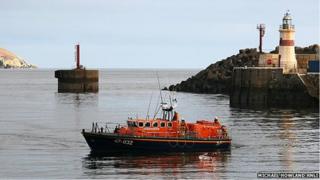 An RNLI lifeboat that has been used to save nearly 100 lives in the Irish Sea has prompted celebrations after 25 years of service in the Isle of Man.
The Sir William Hillary, is named after the now-famous Manx resident responsible for the formation of the RNLI in 1824.
Since arriving at Douglas station in 1988, the boat has been involved in 264 call-outs, saving 87 lives.
It is due to be replaced in 2016 by the "Shannon class" boat design.