Isle of Man hospital review set to begin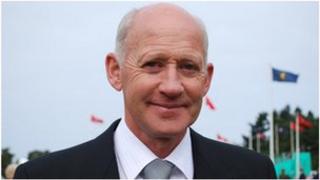 An independent UK health watchdog is due to begin a two-year review into the Isle of Man's national health service.
Thirteen experts from the West Midlands Quality Review Service (WMQRS), will visit Nobles Hospital on Tuesday.
A government spokesman said the team is made up of clinicians, patient representatives and health managers.
The first areas to be reviewed are theatre and anaesthetic services, the emergency department and critical care.
The probe is expected to take about two years and cost in the region of £200,000.
The Isle of Man government said it will cover the whole of the island's health service - not just hospital services.
The report compiled by the WMQRS is expected to be published in full.