Loch Promenade opened for Christmas shoppers to park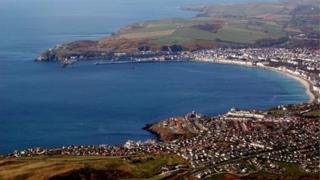 Christmas shoppers in the Isle of Man will be able to park their cars on the Loch Promenade walkway in Douglas until 5 January, it has been announced.
The garden side of the walkway will be made available for parking each day between 09:00 and 21:00 GMT.
Cars can be parked for a maximum of three hours and motorists need to display a parking disc.
An Infrastructure spokesman said the temporary arrangements would be enforced by parking controllers.
The cycleway along the promenade has been suspended for safety reasons for the duration.