Isle of Man hunger levels 'shocking'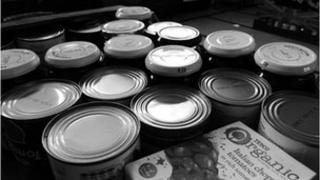 The number of people going hungry in the Isle of Man is expected to have doubled by the end of the year, according to the Manx Salvation Army.
The organisation dealt with about 500 appeals for food during 2012, excluding Christmas, and that number is predicted to be about 1,000 by the end of 2013.
A food bank system run by various agencies could be introduced across the Isle of Man by Christmas.
Captain Simon Clampton says the level of poverty on the island is "shocking".
He added: "When people think of the Isle of Man they think of an affluent society but we have a hidden problem."
The food bank system, which is well established in the UK, provides food parcels for those struggling to make ends meet.
The project would bring together various Isle of Man agencies including the Salvation Army, Housing Matters, Crossroads Care and the Church of England.
A spokesman from Housing Matters said charity figures backed up those of the Salvation Army.
"We have 20% more clients than we had at the same time last year- there is an upwards trend," she said.
"We are predominantly working with people who have fallen on hard times, some of whom are having to choose between eating or heating."