Higher earners on the Isle of Man to lose child benefit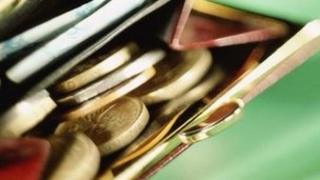 Plans to axe child benefit for higher earners in the Isle of Man are to be discussed in Tynwald next week.
The changes would bring an end to payments for families with an annual income above £90,000 and a payment reduction for those who earn £60,000.
Currently all parents receive £20.40 a week for their first child and £13.50 a week for subsequent children.
Social Care Minister, Chris Robertshaw said they could not continue to pay people "who simply don't need it."
He added: "I think the system we have come up with is fair and equitable and will require only a minimal amount of resources to operate."
The government said changes would mean an annual saving of £2.5m.
At the moment the Manx government pays £16.5m a year to about 9,500 families (representing about 16,500 children).
The government said that families with an annual income between £60,000 and £90,000 will have their child benefit reduced by 25% for every £10,000 band of income above £60,000.
The proposals will be taken to Tynwald on 12 November.