'Fit to practice' doctor consultation launched on IOM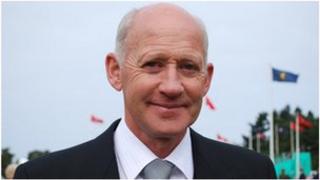 Isle of Man doctors will need to be revalidated as "fit to practice" every five years by the General Medical Council, if new legislation is passed.
The proposal would bring the island into line with the UK where revalidation is already required.
Health Minister David Anderson said: "It is an important step in increasing the level of confidence in doctors at all levels".
The Department of Health has launched a four-week public consultation.
Mr Anderson said improving the safety of patients was his department's "number one priority".
'Unable to practise'
"It will ensure all doctors remain up to date with their skills and are regularly checked as fit to practise," he said.
"Much of the work involved already happens, but this puts it on a more formal footing, with the backing of primary legislation".
According to Mr Anderson doctors, all of whom must be registered with the GMC, would be "unable to practise on the island" if the appropriate legislation was not put in place.
If passed by Tynwald the legislation would also see tighter regulation of chiropractors and osteopaths practising in the Isle of Man.
The consultation on the Health Care Professions Bill 2014 will run until 2 December.
The West Midlands Quality Review Service will begin an audit into the Isle of Man health service this month, which is expected to take about three years.
It follows the publication of a series of concerns from senior consultants about standards at Noble's hospital.