Festival visitors contribute £1m to Manx Exchequer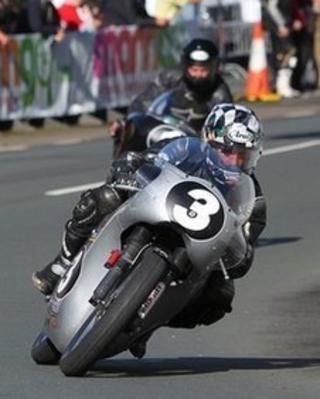 Visitors to the Isle of Man for the Festival of Motorcycling contributed about £1m to the Manx Exchequer, according to a recent Treasury report.
It shows the number of people visiting the island for the two-week festival has increased by about 50% since 2009.
According to the government report, 13,407 people visited for August's festival compared to 8,915 in 2009, the last time a survey was undertaken.
Laurence Skelly MHK said it has been a "major success story".
"Our study showed that visitors spent a total of £8.4m compared with £4.9m in 2009 and that this contributed £1m to the Exchequer," he said.
The two-week festival includes the Manx Grand Prix, newly created Classic TT, Manx Two-Day Trial and Jurby Day.
Mr Skelly said: "There has been a significant increase in visitors to the event and the economic contribution that the festival now delivers."
Visitors arriving by ferry during the festival period had increased by 37% since 2009, whilst air traffic saw a 172% increase from 806 in 2009 to 2,346 this year.
A full copy of the Isle of Man Treasury Festival of Motorcycling 2013 report can be downloaded.