Port Erin road works begin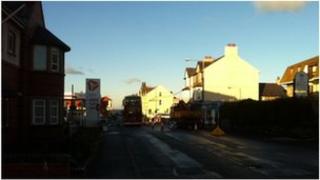 A major road project lasting up to six months has started in the south of the Isle of Man.
The scheme will see work on Station Road and Castletown Road in Port Erin, including reconstruction of some sections of road and the re-surfacing of others.
The project between Bridson Street and Four Roads Roundabout will continue in phases until mid April 2014.
Local shops and businesses remain open for the duration of the works.
A Department of Infrastructure spokesman said: "The works are required to replace worn out and very uneven and cracked road and footways."
The first phase, which includes the reconstruction of Station Road between Bridson Street and the telephone exchange, is expected to take around seven weeks to complete.