Isle of Man charity's ICT school plans to cost £30m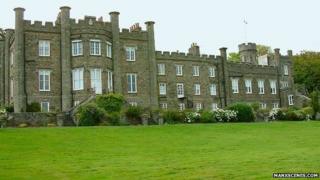 A Manx education charity must raise about £30m to meet government conditions to buy and convert a high-profile estate into an ICT school.
The Manx Educational Foundation (MEF) is in talks with the government about buying the Nunnery in Douglas.
The estate will be sold to the MEF for £5m, if the foundation can invest a further £12.5m by January 2014.
In addition, said the government, it must spend £1m on the building and another £12m on new site buildings.
It is thought the foundation would eventually create more than 100 accommodation units in the Nunnery grounds.
Speaking in the House of Keys on Tuesday, Minister for Economic Development John Shimmin said business growth on the Isle of Man was being "hampered" by a lack of information and communications technology skills.
"There is therefore a demand for training which the centre could help to meet," he said.
"If this project goes ahead the island will benefit in economic terms both directly, from investment and attraction of high value students, and indirectly, through the retention and application of ICT talent in the island."
The Nunnery Mansion House was built in 1823 and the estate includes a chapel, stables and two swimming pools.
A government spokesman said the charity had been given "a period of exclusivity till the 31 March 2014 to purchase the Nunnery site".