Ramsey civil registry U-turn announced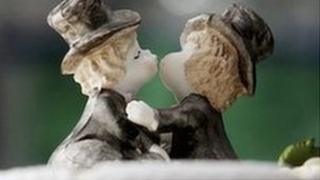 A civil registry office threatened with closure will instead open five days a week, it has been announced.
Ramsey's Town Hall was one of three regional offices the Manx government said would shut in a "programme of modernisation."
Ramsey Town Commissioners' Richard Radcliffe said he was "delighted to retain the service."
Castletown and Peel Commissioners have also agreed to offer a civil registration service.
From Wednesday, Ramsey's town hall will be available for weddings and civil partnerships as well as the registration of births, deaths and marriages.
Ramsey Town Commissioners contacted Treasury Minister Eddie Teare following the announced closures in July, and offered to provide a full registration service instead.
Mr Teare said: "It is an excellent example of how local authorities can provide services which are not cost effective for central government to operate."
Mr Radcliffe said: "It is important that we avoid government functions being centralised in Douglas when they could be delivered locally."
It is understood Castletown and Peel Commissioners will take responsibility for registrations from January and April.