Ageing population 'biggest threat' for Isle of Man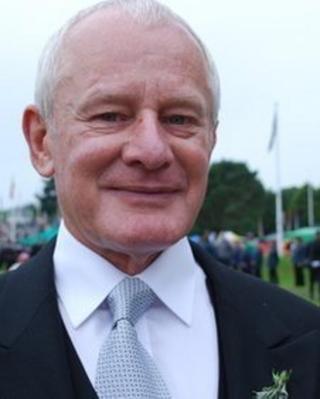 An ageing population poses the "biggest threat to the social and economic future of the Isle of Man", the island's chief minister has said.
Allan Bell's claim follows a warning from the social care minister that the National Insurance fund will "start to collapse" within the next 20 years.
Chris Robertshaw said people under the age of 45 are facing a "future without acceptable state pension provision."
The over-65 age group is expected to grow by 75% in the next 20 years.
This could mean the cost of health care for people over 80 doubling from roughly £25 million to more than £50 million.
In his progress and priorities statement to Tynwald this month, Mr Bell identified "the demographic reality that our nation is growing older" as the largest long-term issue facing the Isle of Man.
He said a national debate was needed on how to provide pensions, health care and social services in a viable manner.
He said: "Quite frankly, our current system is not sustainable within a low tax environment without a radical review of how we deliver services, raising charges or means-testing."