Manx heart charity donates 40 defibrillators to schools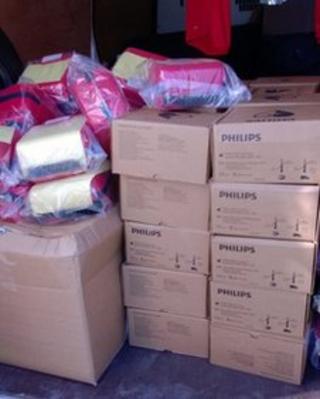 A Manx heart charity will equip all of the island's primary schools with defibrillators next week after raising more than £60,000.
Craig's Heartstrong Foundation was founded by Paula Lunt after her son Craig died from an undiagnosed heart defect in April 2005.
Mrs Lunt said: "If a defibrillator saves one life it is money well spent."
Last year, the charity supplied 55 defibrillators to high schools and sports clubs across the island.
As well as the island's 34 primary schools, several volunteer-led groups will also receive the potentially life saving equipment.
Mrs Lunt said: "I would rather have Craig back but without him I just want to help other people. I don't want another parent to go through what I have.
"I can't thank the Manx public enough for their support with the campaign. The things people have done to help us have been just incredible."
She added: "We hope the machines can provide comfort to parents and teachers. We also hope the machines never need to be used."
The Department of Education has given its support to the project, which will also see money given to the St John Ambulance to help with training for school staff.
Education minister Tim Crookall said he was "extremely grateful."
Since 2006, the foundation has helped to screen more than 5,000 people in the Isle of Man.
The charity organises doctors to visit the island every six months to help detect any possible symptoms of hypertonic and dilated cardiomyopathy in people aged between 14 and 35.