Manx lessons to help build use of Jerriais language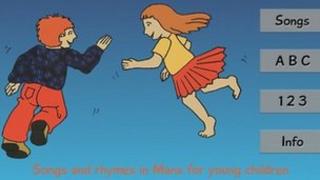 Language officials hoping to revive Jersey's minority language will visit the Isle of Man to observe the teaching and promotion of Manx Gaelic.
The Channel Island delegation will spend two days observing a spectrum of language classes- from primary to A Level from 25 to 26 October.
Jersey's Jerriais language, a form of Norman French, is currently in decline.
A government spokesman said the Isle of Man's achievement in terms of the Manx Gaelic revival is "highly regarded".
In 2009 the Isle of Man's native language was declared "officially extinct" by UNESCO, but it has since seen a revival.
In September 2001, the government opened the Bunscoill Ghaelgagh, a Manx-language primary school in St John's.
It is currently the only school in the world where children are taught their lessons solely in Manx, allowing children to learn the language fluently.
A new language app for smart phones and tablets was recently launched to help children learn Manx Gaelic.
The online language tool is the second to be released by the Manx Heritage Foundation (MHF), in association with the Gaelic Broadcasting Committee.