Mandatory drug testing of island inmates to start again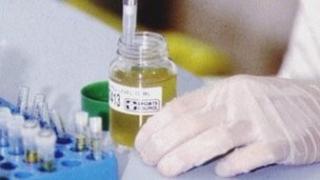 Mandatory drug testing of inmates will start again as "soon as possible" after new legislation was passed, the Home Affairs minister has said.
Testing was suspended after a routine internal review by the Department of Home Affairs found it was unlawful.
Home Affairs minister Juan Watterson said it was the first opportunity the legislation could be passed and that he hoped it sent a "strong message."
Mr Watterson could not confirm when testing will begin.
He said: "This is a very positive move both for the health of inmates and the safety of prison offices."
The Department of Home affairs said the bill will come into effect once Royal ascent was received.
The anomaly came to light when a routine internal review showed a clause had been omitted from the original custody legislation.
The new two-clause amendment will mean urine and breath samples can now be taken for the purpose of testing for controlled drugs or alcohol.
It was unanimously passed by Isle of Man politicians in the House of Keys and Legislative Council on Tuesday.
The current legislation, the Custody Act 1995, does not allow for "intimate samples" to be obtained to test for the presence of controlled substances.