Unlawful drugs testing of Isle of Man inmates halted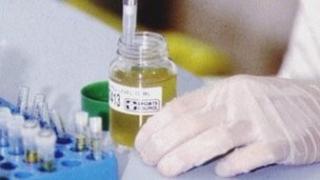 Mandatory drug testing of inmates at the Isle of Man prison has been suspended after an internal review revealed it was unlawful.
The Department of Home Affairs found current legislation did not allow urine samples to be obtained to test for the presence of controlled substances.
A spokesman for the department said testing has been "suspended until the matter is resolved".
The department will seek to introduce a new bill in next week's House of Keys.
The anomaly came to light when a routine internal review of the custody legislation showed a clause had been omitted from the original legislation.
'Intimate samples'
Home Affairs minister Juan Watterson said his department "set about rectifying the situation as soon as it came apparent".
Approval will be sought for a two-clause Custody (Amendment) Bill 2013 to increase the range of samples a prisoner may be required to provide for the purpose of testing for controlled drugs or alcohol.
The current legislation, the Custody Act 1995, does not allow for 'intimate samples' to be obtained to test for the presence of controlled substances.
Home Affairs minister Juan Watterson MHK said the prison "immediately stopped conducting tests for controlled drugs using urine and breath samples in order to take legal advice on this issue".
He said: "The department has always taken a very tough stance in order to protect prison officers and prisoners themselves from the dangers posed by the use of illegal substances and mandatory drug testing is an essential part of the prison regime.
"We also take the rights of prisoners very seriously and the current suspension is in nobody's interest. We are therefore taking steps to update the legislation at the earliest possible sittings of the House of Keys and Legislative Council."
The bill will go before the House of Keys on Tuesday.