Isle of Man health minister vote 'predictable' - Skelly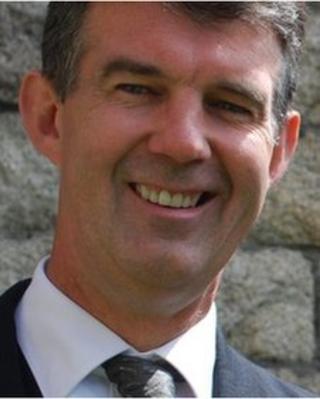 A failed bid to oust the Isle of Man's health minister has been described as "predictable" by the MHK who tabled the motion in Tynwald.
Nine members of the House of Keys backed the motion tabled by Rushen MHK Laurence Skelly, but 15 supported minister David Anderson.
Mr Skelly said he wanted to see Mr Anderson sacked after serious concerns were raised about the health service.
The Legislative Council voted unanimously in favour of Mr Anderson.
Mr Skelly said: "The vote was quite predictable. I think the real issue is that we've managed to have a debate about the health department and the health service.
"I have always said this was about the future of the health service and now we've had a debate we should have had years ago".
'Ugly at times'
Politicians spent about four hours debating the issue in Tynwald.
Mr Anderson said the debate was "ugly at times".
He said: "There is a clear misunderstanding that we are not doing everything members expect us to do.
"We are having an external review and that review will give us pointers in what we need to do to improve.
"Obviously there will be resource implications but I believe the team we have in place are the team to carry that out and they have my confidence".
During the debate it was revealed there are currently 60 unresolved complaints about the island's health service being dealt with.
A further seven have been referred to an independent health body.
The West Midlands Quality Review Service (WMQRS) will begin a full audit of the Manx health system next month.
It is expected to take about three years to complete and cost in the region of £200,000.