Manx education charity plans to buy The Nunnery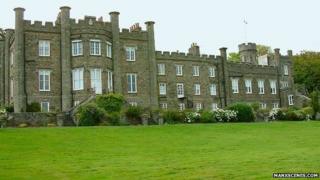 A educational charity on the Isle of Man is planning to buy an estate from the government for £5m.
The Manx Education Foundation (MEF), formed in 2011, has been offered the chance to bid for The Nunnery on the outskirts of the island's capital.
The Nunnery Mansion House was built in 1823 and the estate includes a chapel, stables and two swimming pools.
A government spokesman said if the sale goes through the MEF would "spend millions" developing the site.
He added: "It will be a dedicated facility for practical ICT (Information and Communications Technology) training and world-class tertiary education for ICT and business."
The council of ministers said it has entered into exclusive talks with the MEF to establish if the charity can meet the conditions of sale.
Charity Director, Kurt Roosen said: "This current agreement is a huge step forward, however, we are under no illusions as to how much work we still have to do to get the vision realised and create the visionary national asset that the Isle of Man deserves."
The founding members of the Manx Educational Foundation are 20 businesses based on the Isle of Man.