Health minister David Anderson survives 'no confidence' vote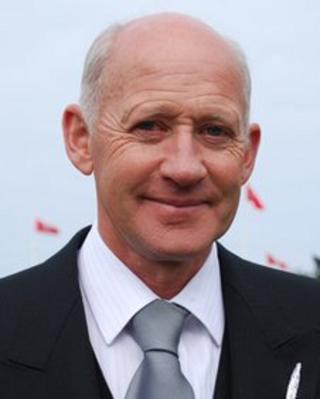 Isle of Man health minister David Anderson has survived a vote of no confidence in Tynwald.
Fifteen members of the House of Keys supported Mr Anderson while nine backed the motion tabled by Rushen MHK Laurence Skelly.
Mr Skelly said he wanted to see Mr Anderson sacked after serious concerns were raised about the health service.
The Legislative Council voted unanimously in favour of Mr Anderson following a near four-hour debate.
Mr Anderson has been the island's health minister since 2010, having previously held the posts of transport and education minister.
During the debate it was revealed that there are currently 60 unresolved complaints about the island's health service being dealt with.
A further seven have been referred to an independent health body.
Mr Anderson revealed the figures in reply to a question from Onchan MHK Peter Karran.
South Douglas MHK Kate Beecroft then asked Mr Anderson if he was satisfied with numbers, which she said seemed "inordinately high" for a population of the island's size.
Mr Anderson said the figures were "not unusual" and that they were "comparable to other trusts within the health service in the UK".
The West Midlands Quality Review Service (WMQRS) will begin a full audit of the Manx health system next month.
It is expected to take about three years to complete and cost in the region of £200,000.