Ramsey regeneration can 'transform shopping area'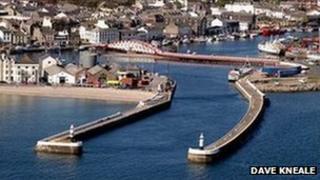 The latest phase of a regeneration project aimed at improving pedestrian access in Ramsey town centre will begin on Monday.
The £317,000 works will focus on East Street and its junction with Parliament Street, and will take 16 weeks.
Allan Bell MHK said: "The work will be the start of the transformation of the main shopping street."
The work will include the widening of pavements in the area and work to improve drainage.
Mr Bell added: "We want to make Ramsey town centre a more attractive place to visit and spend time, while acting as a catalyst for further investment in the town."
The work is being coordinated with the closures for the town's Victorian swing bridge in order to minimise disruption.
The regeneration of Parliament Street between East Street and Court Row will start early in 2014 and is scheduled to follow after the East Street phase.