'Powerful' Unesco bid image sought in Isle of Man competition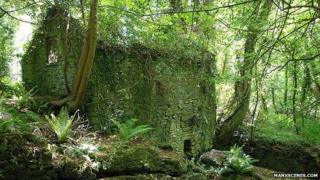 The Manx government has launched a competition to find a "powerful image" to use in an upcoming Unesco bid.
The island is bidding for biosphere status, which recognises areas with "outstanding natural landscapes" and is held by 610 reserves in 117 countries.
Places already designated include Mount Olympus in Greece, Australia's Uluru and Greenland National Park.
Environment minister Phil Gawne said gaining the status would be a "tremendous boost" for the island.
Biosphere reserves are designated by Unesco as areas that balance the needs of people, business and nature.
Their main purpose is to encourage conservation, sustainable development and active involvement in the environment.
The competition is seeking photos in six categories - glens, uplands, farmland, coast, culture, towns and villages.
Mr Gawne said the Manx bid needed strong images and that the government hoped to tap into "a wealth of photographic talent on the island".
He said the "key thing [for entrants] to keep in mind is that Biosphere Vannin is about more than nature in isolation - it's about people enjoying, learning from, interacting with, and helping to take care of our amazing natural environment".
He added that gaining "official recognition by Unesco would be a tremendous reputational boost for the Isle of Man and place us alongside a number of famous locations".
The deadline for entries to the competition is 15 November.