Speakers' Corner proposed for capital of Isle of Man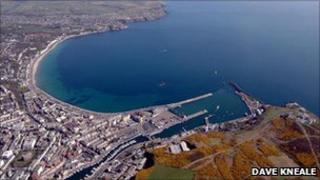 A Speakers' Corner has been proposed for the capital of the Isle of Man in a bid to "encourage active citizenship".
Similar projects in England act as a forum for public debate, exchange of ideas and expression of free speech.
The concept is inspired by the London Hyde Park spot where Karl Marx, George Orwell and Lenin addressed crowds.
Chris Pyecroft, of the Douglas Development Partnership (DDP), said: "A Speakers' Corner has the power to encourage active citizenship."
He added: "Much has been made of the physical aspects of town centre regeneration - new paving surfaces, street furniture and lighting installations, for example - but the social and cultural regeneration of the town is equally important and in this a Speakers' Corner has the potential to play a central role."
The DDP said more information about the idea is available by following Douglas Town Centre Management on Facebook.