Thousands download Manx language app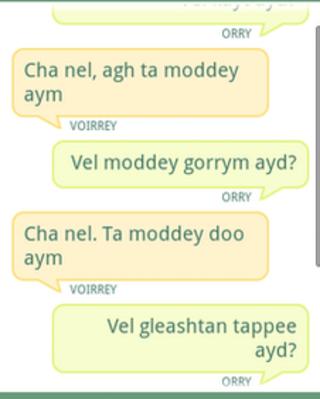 Thousands of people have downloaded a new app for smart phones and tablets, designed to boost the Manx language.
The free application, which includes 10 chapters of learning activities, has been accessed by more than 4,000 users since its launch last year.
In 2009 the Manx language was declared "officially extinct" by UNESCO, but it has since seen a revival.
Language officer Adrian Cain said the growing interest is partly down to the popularity of online classes.
"There are currently about 100 adults of various abilities attending the classes we at the Foundation run, but there are many more learning at home, online and in other classes," he said.
Manx Gaelic is one of just six Celtic languages, the others are Irish, Scots Gaelic, Welsh, Breton and Cornish.