Festival will be 'colourful celebration of storytelling'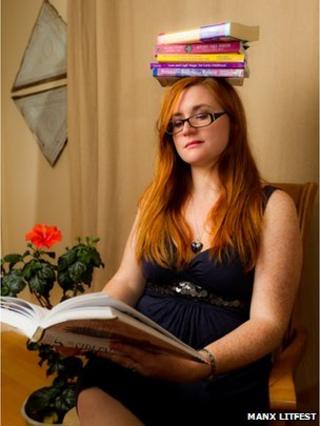 A four-day literature festival in the Isle of Man will be a "colourful celebration of storytelling", the festival's director has said.
Writers and poets from around Britain will take part in the festival, now in its second year, which also aims to provide a platform for local writers.
Manx Litfest director John Quirk said: "It's going to be an action packed celebration for the whole community."
The four-day festival will run from Thursday to Sunday across the island.
Last year thousands of people attended the inaugural festival with many leading authors describing it as a "great platform for writers and poets."
This year's festival will include a variety of talks, workshops, book launches and signings.
'Diverse cultural offering'
There will also be an opportunity for local writers to pitch their own work to an agent and publisher face-to-face.
Island of Culture committee member , Laurence Skelly MHK, said the festival would "promote a diverse cultural offering".
He said: "It delivered a great deal of inspiration to those who took part last year and I am sure it will continue to grow this year."
Mr Quirk, himself a author, came up with the the idea in 2010 after watching a talk by local crime writer Chris Ewan.
This year the festival has been specifically designed to be staged around the island and include as many people as possible, with venues in Douglas, Peel and Port Erin.
The event will also see authors visit 20 of the island's schools to coincide with National Story Day on Friday.
Among those visiting the island will be Canadian author Alan Bradley, and Adele Parks, whose 12 novels have all featured in the Times' top ten best-sellers list and Barbara Erskine, who is renowned for weaving historical and contemporary story lines into her novels.