Isle of Man - Blackpool pelican swap to boost breeding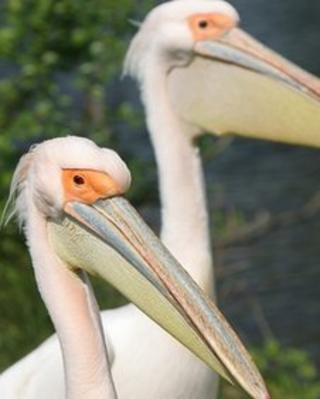 Two Great White Pelicans, one from the Isle of Man's wildlife park and one from Blackpool Zoo, have switched places in a bid to boost breeding.
The Isle of Man park had found itself with three female pelicans and one male, while Blackpool had three males and one female.
Curraghs Wildlife Park manager Kathleen Graham said she hoped the switch would "boost breeding chances".
The move is part of a breeding initiative between European zoos.
Mrs Graham said: "Member zoos co-operate in organised breeding programmes as it is very important zoo animals are moved around to keep populations genetically healthy."
Pelicans are characterised by a long beak and large throat pouch used in catching prey and draining water from the scooped up contents before swallowing.