£3m plan for 20-cell Isle of Man custody block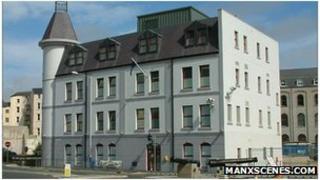 Plans to build a 20-cell custody block at police headquarters in the Isle of Man capital will cost about £3m, says the Manx government.
The home affairs department has applied to replace the existing 40-year-old facility, which consists of 10 cells.
If approved, work will begin in spring and it could be operational by 2015.
Home Affairs Minister Juan Watterson said: "The new block has become necessary to meet the ever more stringent demands of safer detention."
He added: "The current facilities have become increasingly unfit for purpose."
If the plans are approved, the existing custody block in Lord Street will be replaced, freeing up the site for development.