Hymn marks St Ninian's Church centenary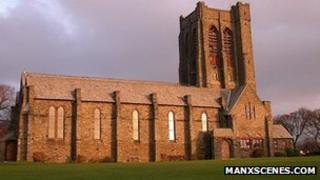 A new hymn has been composed to mark the 100th anniversary of St Ninian's Church on the Isle of Man.
Centenary Hymn, by Peter Newbold, will be performed on Sunday afternoon at the church, which was dedicated in 1913.
The church in Douglas was a gift from the estate of the late Henry Bloom Noble.
A Diocese of Sodor and Man spokesman said Sunday's services would "celebrate Christian presence and mission in the parish for 100 years".